About Us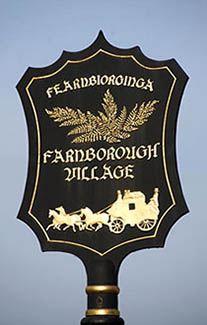 Situated in the centre of Farnborough village, between the more populous areas of Bromley and Orpington, FOBG is a very friendly yet ambitious football club.
The club is well established, founded in 1932, and has a large clubhouse and two excellent pitches.
The Saturday First team play in the NRG 24HR Gym Kent County League (Division Two West). The Second XI competes in the Bromley and South London Football League (Division One).
We now have just one Sunday team in the Orpington, Bromley and District Sunday Football League (OBDSFL). They have been established in the topmost (Senior) division for several years now
We also run two Vets (aged 35+) sides who play 30 or more friendlies each per season.
On the junior side, we have an Under 15 team, the Colts, who play in the Kent Youth League Division U15C, an Under 13 team playing in the Selkent League Division U13A and an Under 10 team who are members of the Selkent League but do not play competitively.
The club's organisation is second to none for its size, with a dedicated, hard working committee, and a weekly emailed newsletter.