Welcome to the website of Farnborough Old Boys Guild Football Club, founded in 1932 and affiliated to the Kent County FA.
We hope you enjoy your visit.
RESULTS
Sunday 24th September 2023
Friendly

Red Vets
Gary Harrigan 3, Phil Sommer 2, Steve Shippey, Sean Blackwell (pen.)
7 - 1
Friendly

P - P
Yellow Vets
Erith could not field a team.
Selkent League
Under 16A
0 - 11
Colts
Bobby 3, Alfie 3, Sonny Harbert 2, Harley Lee, Jack Blue
Saturday 23rd September 2023
Kent County League
Division 2 West
First XI
John James 2, Tommy Chalker
3 - 0
Ron Pope Cup
1st round
Second XI
Groundhoppers could not field a team.
P - P
FIXTURES
Saturday 30th September 2023
Comp:
Kent County League
Division 2 West
Comp:
Bromley and South London Football League
Premier Division
Saturday Vets v.
Snodland Town Vets
Sunday 1st October 2023
Comp:
OBDSFL
Premier Division
Red Vets v.
Lads of the Village Vets
Yellow Vets v.
CUACO Vets
Comp:
Queen Elizabeth II Cup
1st round
Woodside v.
Hayden Youth Association
Under 13s v.
Aylesford Colts
NEWS
Please help this worthy cause - dear to the heart of FOBG!
It's that time of year again!
On Saturday 16th September 2023, it was our 4th time that we did the 10K London MS Walk. We hope to raise awareness for MS and for @mssocietyuk to continue their research, treatments and hopefully one day find a cure!
we would love it if you could donate at www.justgiving.com/page/charlotte-staples16092023
Elvis returns!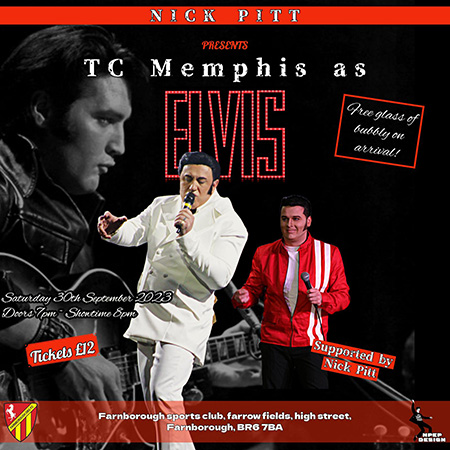 Saturday 30 September 2023 sees the return of Elvis Presley to FOBG!
A truly fantastic evening, tickets (£12) are available HERE.
We can now finally unveil our new junior team!!
The club would like to welcome the managers, players, and parents of the new Under 8s.
Born of out Luke Johnson's Saturday morning Soccer School, the team will be managed by Jack Kehoe, Kristian Baker and Jonathan Excell.
The team will be playing in the Selkent League D Navy Division and kick off their season this coming Sunday at home to NWK Rangers with a 1pm kick off. Please come along and show your support!
Everyone has worked really hard over the past three months to get this team off the ground. A huge amount of administrative preparation has been done to bring the team to this stage and the club would like to thank the managers for their commitment, and to Danny Saines, Paul Raggett, Adam Dannatt, and Neil Pearce for all their hard work behind the scenes.
Good luck all and welcome to the Guild Family!
N.B. Unfortunately FA guidelines for junior football prevent us reporting their results but we will post all their fixtures on the club website when our webmaster has made the necessary changes (shouldn't be long!).
Players Wanted
We are currently looking for players to strengthen our First XI and Reserves squads.

Trialists are welcome every Wednesday night - Bishop Justus School, Magpie Hall Lane, Bromley BR2 8HZ 8-9pm.
Email: mailbox@fobgfc.org
Twitter: Luke Johnson @lj1701
Club Autumn Term Training Has Started!!!!
Just a quick reminder that Autumn Term training is now running every Wednesday.
Bishop Justus Secondary School
Magpie Hall Lane
Bromley BR2 8HZ
8pm - 9pm
Training is taken by new Club Captain Luke Johnson.
This is a club training night so players from all teams are welcome.
Please note: Training is mandatory for all players playing in competition football this season.
Please come along and support LJ.
You never know, you might enjoy it!
More Changes!
Vice Chairman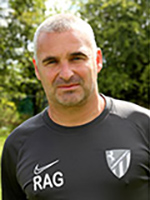 After putting his name forward at our recent AGM, Head of Junior Football Paul Raggett was unanimously voted in as Vice Chairman. The club welcome Paul in his new role.
Club Captain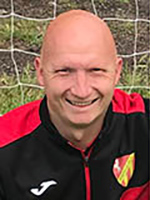 The club would also like to welcome Luke Johnson who has taken over from Alex Barnes as Club Captain. The club would like to thank Alex for his past services and wish Luke all the best in his new role.
Fixtures Board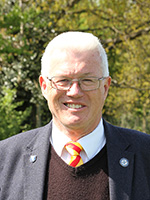 The club would like to thank Ian McGrath, who in addition to his duties as our Accreditation England Officer, has taken on the role of updating our High Street fixtures board on a weekly basis. We wish Ian well in his endeavours!!
Summer Changes at FOBG
You might have noticed one or two changes in the list of teams at the club. Here's a quick run-through:
Saturdays
First XI: Not much change here! Manager Paul Eddleston begins his thirtieth season as a Guild manager as his team look to build on a stunning end to the last campaign and mount a promotion challenge out of the Kent County League Division Two West.
Second XI: Jez Allen begins his eleventh full season as player/manager, the aim being to consolidate in the Bromley and South London's top echelon, the John Cooper Premier Division, after promotion as runners-up in the Jim Hampson First Division last term.
Saturday Vets: For the first time we are fielding a Saturday vets side. The squad consists predominantly of ex-FOBG players and is player/managed by Ben Tomkins. The team will play competitively in the Southern Veterans Football League Division 7.
Sundays
Sunday XI: Vince Wray starts his 16th season as the Sunday XI manager. The team will again compete at the top level of the Orpington, Bromley and District Sunday Football League, although the division has been renamed the Premier Division from the Senior Division.
Vets: Recently the age distinction between the Vets and Senior Vets has become blurred to such an extent that they have been renamed Red and Yellow Vets respectively. The Red Vets will continue to be player/managed by Damien Preston with George Kleanthous performing the same role with the Yellow Vets. Both sides will play friendly matches, with the Yellows also competing in the Queen Elizabeth II invitational cup.
Juniors: The Colts have reached Under 16 level now, and have left the Kent County League for the Selkent League Division U16A. They will continue to be managed by Paul Raggett, assisted by Adam Dannatt. The Under 13s played a year above their level last season and have been accepted into the Kent County League Division U13 Central, coming up against teams from many of the top non-league outfits in Kent. Michael Clark will again take the managerial reins, assisted by Seb Favata after Mark Girling stood down. The Under 11s will also play in the Selkent League, although we will again be prevented on reporting their progress by FA regulations. The management team will again be Neil Pearce, Jon Gasson and Paul Embleton.
Finally, as we have no Sunday Reserve team this season, we have rented a pitch for 2023-24 to Woodside FC, who are in OBDSFL Division Two. Their fixtures will be shown on the club website to help with pitch planning and availability.
Good luck to all teams for the season!
Got an injury or niggle?
Don't forget, we are subscribed to Jon W Sports Injury for all our sports injury needs.
Jon W Sports Injury is a leading sports injury clinic who work with many clubs in the area offering expert injury assessment, treatment and football-based rehabilitation programs for the effective recovery of all sports injuries.
Their therapists have worked and at professional and semi-professional football level. All Guild players receive £5 off every treatment session with them. More information can be seen on their website www.jonwsportsinjury.co.uk but please feel free to contact them to discuss any needs.
They have an app which can help you schedule appointments quickly, view your existing appointments, see your rehabilitation programs and see all of their videos to help you with pain. All in one FREE app. Click here to download it.
Jon W Sports Injury has clinics in The Warren, Hayes and Westcombe Park Rugby Club, Orpington. They operate flexible working hours to allow for after school/work appointments. They can be contacted at jonwsportsinjury@hotmail.co.uk or on 07825 835305.
Our Social Media
As well as our website, we have an official presence on Facebook, Instagram, YouTube and Twitter. In addition, most of our nine teams have their own Twitter accounts.