Welcome to the website of Farnborough Old Boys Guild Football Club, founded in 1932 and affiliated to the Kent County FA.
We hope you enjoy your visit.
RESULTS
Sunday 15th May 2022
Friendly

FOBG Senior Vets
Jay Hardy
1 - 1
Friendly

1 - 1
FOBG Young Vets
Mark Fisher
Kent Youth League
Under 14C
2 - 4
Colts
Barnaby Fisher 3, Finley Williams
Saturday 14th May 2022
Kent County League
Division 2 West
Bromley and South London Football League
Division 1
Wednesday 11th May 2022
Kent Youth League
Under 14C
FIXTURES
Saturday 21st May 2022
Sunday 22nd May 2022
Sunday Res. v.
No fixture
Senior Vets v.
Inter The Valley Vets
NEWS
Sunday Round-up: Barnaby Fisher nets a hat-trick!
The Sunday XI and Sunday Reserves having completed their seasons, the spotlight fell on the old 'uns and young 'uns.
The Vets and Senior Vets contested the annual derby game at Farrow Fields on Sunday, and honours were shared in a keenly contested 1-1 draw. Mark Fisher equalising for the Vets after Jay Hardy had given the seniors the lead with his 30th goal of the season.
The Colts finished their season in style with a 4-2 away win against Sevenoaks Town. Barnaby Fisher scored his first hat-trick for the club, with leading scorer Finley Williams also on target. After a difficult start to their first ever Kent Youth League campaign, the boys, guided by Paul Raggett and Adam Dannatt, finished seventh out of eleven sides, including the likes of Maidstone United, Dartford and Sevenoaks Town. They have shown they can do more than compete at this level and are looking forward to next season.
Saturday Round-up
Only the Reserves and Third XI still had matches by this weekend.
The Reserves lost 2-1 at home to local rivals Orpington in their final match of the season, leading scorer Kai George netting his 11th goal of the campaign.
The Third XI missed out on the Division One title, losing 4-1 away to Russellers in the title decider, Jack Randall getting the Guild's goal.
Now and then...
Elizabeth Jaques Cup Winners 2021-22 (Fourth XI)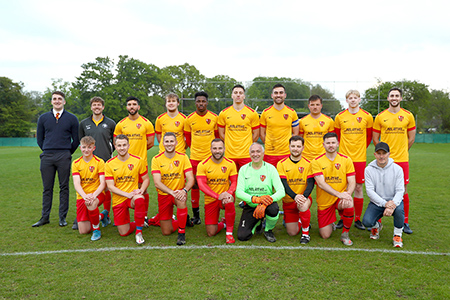 Player / Manager: Jez Allen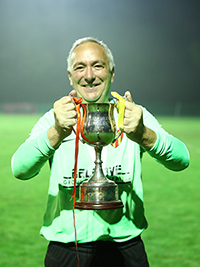 Elizabeth Jaques Cup Winners 1991-92 (First XI)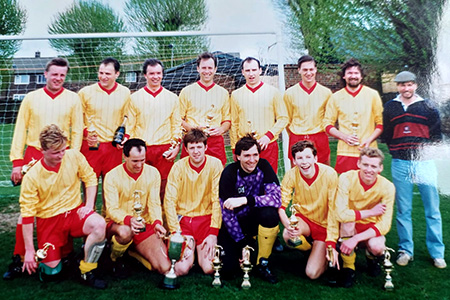 Back row L-R: Nick Waller, Terry Barber, Paul Couchman, Nigel Davies, Paul Eddleston, Jeff Jenner, Ian Couchman, Dave Edwards (Manager).
Front row L-R: Toby Harlow, Geoff Jones, Neil Connelly, Jez Allen, Paul Tanton, Paul Storkey.
Goalkeeper: Jez Allen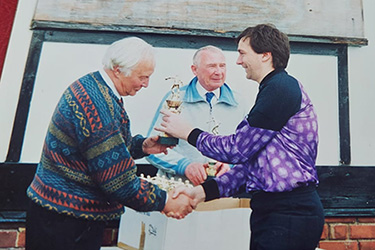 A remarkable achievement. Well done Jez!
Cup Finals: photos and video
Club photographer Colin Brazier (CobraImages) has posted his photos of the Thirds' and Fourths' cup triumphs in the gallery. You can view them by clicking HERE.
Agenda FC have kindly provided us with the link to their Veo video of the Queen Mary Cup final. You can view that HERE.
Official photographer ESA Photos have posted their pictures of the Queen Mary Cup final HERE. Their photos of the Elizabeth Jaques Cup final will follow in the next few days.
Farnborough OBG FC Under 15s 2022-23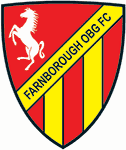 We are looking to add two outfield players of Kent Youth League standard to our Under 15s squad for next season.
Trials will be held every Tuesday and Friday evening throughout May at our Orpington-based training facility.
We are an FA Charter Standard (now England Football Accredited) club with FA qualified coaches.
To arrange a trial contact Paul Raggett on 07971 079644 or raggett7@sky.com.
Megan Glen Skydiving for Sands
Megan Glen, wife of our social media man Jordan, is doing a 10,000ft skydive in May in aid of Sands, the stillbirth and neonatal death charity. Following a postponement due to unfavourable conditions, the jump is now planned for Sunday 29 May.
Her target was set unrealistically low, so please help her to double it by going to https://www.justgiving.com/fundraising/megan-glen where you can read about her story and make a donation.
Every little helps!
Got an injury or niggle?
Don't forget, we are subscribed to Jon W Sports Injury for all our sports injury needs.
Jon W Sports Injury is a leading sports injury clinic who work with many clubs in the area offering expert injury assessment, treatment and football-based rehabilitation programs for the effective recovery of all sports injuries.
Their therapists have worked and at professional and semi-professional football level. All Guild players receive £5 off every treatment session with them. More information can be seen on their website www.jonwsportsinjury.co.uk but please feel free to contact them to discuss any needs.
They have an app which can help you schedule appointments quickly, view your existing appointments, see your rehabilitation programs and see all of their videos to help you with pain. All in one FREE app. Click here to download it.
Jon W Sports Injury has clinics in The Warren, Hayes and Westcombe Park Rugby Club, Orpington. They operate flexible working hours to allow for after school/work appointments. They can be contacted at jonwsportsinjury@hotmail.co.uk or on 07825 835305.
Under 9 Goalkeeper Wanted
We are looking for a goalkeeper for our Under 9 team which plays in the Selkent League.
For more information please contact Paul Raggett on 07971 079644 or email Raggett7@sky.com.
Under 14 Player Wanted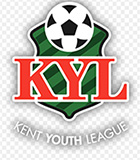 We are looking for one new outfield player to join our Under 14 Colts squad in the Central Division of the Kent Youth League.
For more information please contact Paul Raggett on 07971 079644 or email Raggett7@sky.com.
Our Social Media
As well as our website, we have an official presence on Facebook, Instagram, YouTube and Twitter. In addition, most of our nine teams have their own Twitter accounts.
FA CHARTER STANDARD

FOBG has held FA Charter Standard Adult Club status for several years now. This is official recognition by the Football Association given to non-league clubs that have demonstrated that they are well run and sustainable. It also recognises the club's commitment to coaching, player and coach development, and the raising of standards of behaviour in the game.
The benefits of having Charter Standard status include:
Use of the FA Charter Standard Logo
Enhancement of funding applications and bids
Kit and equipment grants from the Football Foundation
Exclusive workshops
Starter pack, including posters, codes of conduct, certificates
This represents a major step forward in the development of Farnborough OBG FC and illustrates the ambitions of the club to develop further both on and off the field.
Many thanks to Malcolm Poynter for his hard work in achieving this recognition for the club.
More information regarding FA Charter Standard status.