Welcome to the website of Farnborough Old Boys Guild Football Club, founded in 1932 and affiliated to the Kent County FA.
We hope you enjoy your visit.
RESULTS
Sunday 19th March 2023
President's Charity Cup
Quarter-final
Sunday XI
AET.1-1 after 90 mins. Long Lane won 5-4 on penalties. Scorer: Alex Wray
1 - 1
Friendly

3 - 5
Senior Vets
Kypros Michael 4, Jay Hardy
Kent Youth League
Under 15C
5 - 1
Colts
George Raggett (pen.)
Tandridge Youth League
U13s Div 2
Under 13s
Kian Taylor, Jack Pini
2 - 2
Saturday 18th March 2023
Kent County League
Division 2 West
First XI
Lee Cordner, John James, Grant Kelsey (pen.)
3 - 0
Bromley and South London Football League
Division 1
P - P
Second XI
Waterlogged pitch.
FIXTURES
Saturday 25th March 2023
First XI v.
Bexley Reserves
Comp:
Kent County League
Division 2 West
Comp:
Queen Mary Cup
Semi-final
Assistants:
Brian Harvey and Ste Daley
Sunday 26th March 2023
Sunday XI v.
Palace St Germain
Comp:
Paul Picard Cup
Semi-final
Assistants:
Trevor Bailey and Haniel Whitmore
Sunday Res. v.
No fixture
Senior Vets v.
Baltic Vets
DOUBLE BANKER
Comp:
Kent Youth League
Under 15C
Under 13s v.
Ex Blues Spitfires
Under 10s v.
Hayden Youth Vipers
NEWS
Sunday teams beware - British Summer Time
Sunday teams don't forget!
British Summer Time starts this weekend so the clocks move FORWARD one hour this Sunday morning. Don't be late for your game!
Pam Shoebridge - funeral arrangements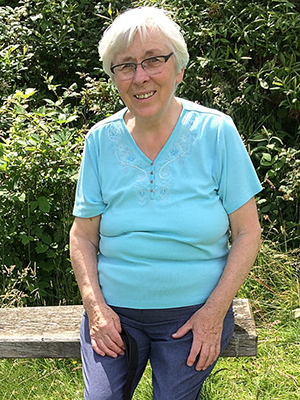 We are very sorry to report that Pam Shoebridge passed away on 10 March at the age of 83.
Pam has been associated with the Guild for over 50 years, being married to Eric, who played for the club from the late 1960's to the early 1990's, and mother of Ian and Andy who both served the club well from the 1980's onwards. For several years in the 2000's and 2010's she was the "Catering Queen" for the Senior Vets, providing much appreciated refreshments after home matches.
Our thoughts are with her family and friends at this sad time.
Funeral arrangements are as follows. Details are on the Muchloved page for Pam where you can donate and/or leave a tribute.by clicking/tapping HERE.
Pam's funeral will take place at Bluebell Cemetery, Old London Road, Halstead, Sevenoaks TN14 7AE on the 25th of April 2023 at 11:15 am.
Flowers from immediate family only. Donations welcome at St Christopher's Hospice.
Happy 60th Colesy!
Happy 60th birthday to Ian Coles, a member of the 500 club at the Guild.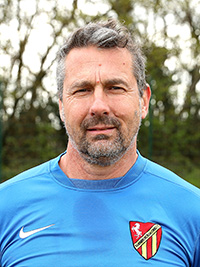 2022-23 Presentation Night
Our annual awards night will take place at the club on Saturday 10 June. Doors open at 6.30pm.
Got an injury or niggle?
Don't forget, we are subscribed to Jon W Sports Injury for all our sports injury needs.
Jon W Sports Injury is a leading sports injury clinic who work with many clubs in the area offering expert injury assessment, treatment and football-based rehabilitation programs for the effective recovery of all sports injuries.
Their therapists have worked and at professional and semi-professional football level. All Guild players receive £5 off every treatment session with them. More information can be seen on their website www.jonwsportsinjury.co.uk but please feel free to contact them to discuss any needs.
They have an app which can help you schedule appointments quickly, view your existing appointments, see your rehabilitation programs and see all of their videos to help you with pain. All in one FREE app. Click here to download it.
Jon W Sports Injury has clinics in The Warren, Hayes and Westcombe Park Rugby Club, Orpington. They operate flexible working hours to allow for after school/work appointments. They can be contacted at jonwsportsinjury@hotmail.co.uk or on 07825 835305.
Our Social Media
As well as our website, we have an official presence on Facebook, Instagram, YouTube and Twitter. In addition, most of our nine teams have their own Twitter accounts.
FA CHARTER STANDARD

FOBG has held FA Charter Standard Adult Club status for several years now. This is official recognition by the Football Association given to non-league clubs that have demonstrated that they are well run and sustainable. It also recognises the club's commitment to coaching, player and coach development, and the raising of standards of behaviour in the game.
The benefits of having Charter Standard status include:
Use of the FA Charter Standard Logo
Enhancement of funding applications and bids
Kit and equipment grants from the Football Foundation
Exclusive workshops
Starter pack, including posters, codes of conduct, certificates
This represents a major step forward in the development of Farnborough OBG FC and illustrates the ambitions of the club to develop further both on and off the field.
Many thanks to Malcolm Poynter for his hard work in achieving this recognition for the club.
More information regarding FA Charter Standard status.