About Us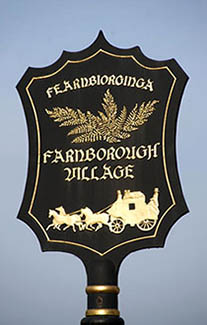 Situated in the centre of Farnborough village, between the more populous areas of Bromley and Orpington, FOBG is a very friendly yet ambitious football club.

The club is well established, founded in 1932, and has a large clubhouse and two excellent pitches.

The Saturday First team and Reserves play in the Andreas Carter Joma Kent County League (Premier Division and Division Three West respectively). The Third XI play in the South London Alliance Football League Division One, and the Fourth XI represents us in the Bromley League (Premier Division).

We have two Sunday teams in the Orpington, Bromley and District Sunday Football League (OBDSFL). The First XI are in Division One, the Reserves in Division Four.

We also run two Vets (over 35) sides who play 30+ friendlies each per season.

The club's organisation is second to none, with a dedicated, hard working committee, and a weekly emailed newsletter with team selections and other information.

We are always looking for new players for all teams, so if you, or someone you know, would like to play for or find out more about the club then by all means visit us on a matchday or bring some kit and come to a training session - times and details are posted on the website.